Develop Denver [DVLP DNVR] is 100% community focused. I have spoken, attended and helped organize the event over the last 3 years.
As a member of the community that puts on the conference DVLP DNVR, I don't get to experience the same things as your typical attendees. I did, however, get to witness many of the talks that happened at the Catalyst HTI venue. They were all stellar.
I am always impressed with the content being presented as the conference grows (we hit a record 450 attendees this year). This year was no exception. The Catalyst venue showcased talks that ran the gamma from overcoming imposter syndrome to testing with Cypress.
I work for a consulting company that deals largely with digital accessibility, as a result, the talks that impacted me the most were the accessibility talks.
Before I dive into specific topics from the DVLP DNVR Conference, let me give some context around what Develop Denver is and who it is for.
—
What is Develop Denver [DVLP DNVR]
Develop Denver is 100% community focused. All panels are submitted by and voted on by the community. Ultimatelty, creating a conference that is truly for and by the community. Over the years, the development community shaped the culture within the conference. For the purpose of letting everyone grow personally and professionally, you experience an informal atmosphere that inspires each attendee in unique ways.
Put simply…
Develop Denver is an organization dedicated to connecting the technology community in Denver. The annual conference is a culmination of those people all gathering in one place. To share, to learn, and to have fun.
Now onto the talks!
To give my perspective on the Develop Denver conference, here is a summary of my two favorite talks.
DVLP DNVR Talk #1
"Yes, And … Until You Make It: Improvising Through Imposter Syndrome" by Crystal Preston-Watson
Crystal took on a topic that was near and dear to many hearts – Imposter syndrome. This syndrome is a psychological pattern in which an individual doubts their accomplishments and has a persistent internalized fear of being exposed as a "fraud". In other words, this topic is far and away one of the largest blocks we developers have to overcome. Despite Crystals success, that little voice was always there in the back of her head telling her she wasnt good enough. In my opinion, it was awesome to see someone get up on the stage and share with so many strangers a feeling that I also feel about being a developer.
Improv Techniques and Exercises
In her session, Crystal introduced the audience to improv techniques and exercises. When applying these techniques to real world situations, you learn to confront and overcome the imposter feelings. Crystal admitted that she did not prepare her talk as thoroughly as she normally would. She did this, so she could model combating imposter syndrome with the audience by showing vulnerablity.
My favorite technique I learned that day, was to "mimic other's behavior". Crystal recruited a volunteer from the audience to come to the stage and talk. As the volunteer introduced herself and smiled, Crystal began to adjust her body language to resemble the volunteer. By the end, Crystal was smiling and waving, same gestures the volunteer was demonstrating. The point the speaker went on to make –was by physically acting like you belong, you force your brain to aline with your body. A great exercise in faking it until you make it.
Friendly Reminder
As an effect of this talk, I am reminded that no matter how far along you are in your career, you will experience imposter syndrome at some point. Next time I am worried that I do not belong, I will remember Crystal's talk on Imposter Syndrome. 
DVLP DNVR Talk #2
This talk was two parts with two speakers.
Part One – Accessibility First
An overview on accessibility first development. Derik Linch is a developer at CirrusMD and he shared his experiences with shifting his development style. As a result of this shift, his development practices have become more inclusive to people with disabilities. He argued that developers have a legal, and I would argue a moral obligation, to build accessible technology for those with disabilities. For more information on the latest accessibility court case read about the Dominos lawsuit.
Derik spoke about mobile-first development in our industry, but insisted that we need to talk about accessibility-first development. As a fairly new developer, I am ashamed to admit that while I am familiar with the recent court cases, I didn't know the first place to start when it comes to actually developing that way. Derik spoke about always starting with semantic html, a practice Blndspt incorporates into daily practice. Read how Blndspt helped Mastercard remediate their website.
Part Two – Accessibility in Action
A live audit of websites by Ethan Holliger, who is a developer for the Blind Institute of Technology. He walked us through a few websites to show us what it was like to navigate the internet as somebody who uses a screen reader. The first example showed the audience how a site, which was designed with accessibility in mind, could make things easier for users like Ethan. He accomplished a task with virtually no problems.
This was not the case for the second website he tried to use.
It was obvious from the time he landed on the webpage there would be problems. The screen reader struggled to find headings and sections, and it blurted out gibberish titles and input names. The audience chuckled and laughed, as did Ethan. There was a moment during the laughter where I had a sickening realization. What Ethan was showing us, while humorous in the moment, was a snapshot of a disabled persons experience with the internet. At that very moment we were listening to Ethan, there are hundreds of people trying to accomplish a seemingly simple task. If you experience this task through an inaccessible website, you end up unsuccessful and frustrated. It is a realization I will not soon forget.
See more on Derik and Ethan's talk
—
What Develop Denver Means to Me
This is my third year involved in DVLP DNVR. My first was as a speaker, the last two, working as the department head for sponsorship and community outreach. I am extremely lucky to be a part of this community in Denver and am excited to see what the future holds. DVLP DNVR will be the glue Denver needs to keep the pieces of our community, that make it great, intact. Hope to see you at DVLP DNVR 2020!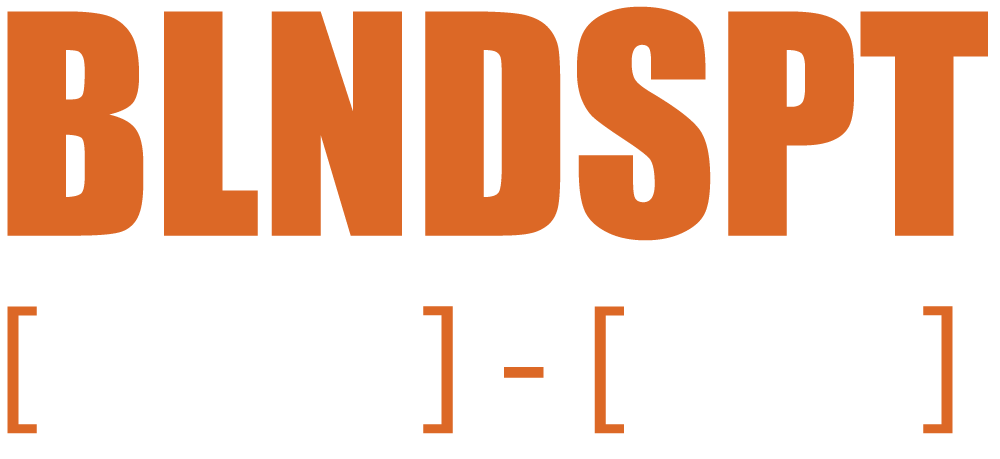 [BLNDSPT] Headquarters:
1553 Platte Street, Suite 300
Denver, CO 80202
Call Us:
(720) 574 - 9900
[ELEVATION] Headquarters:
1553 Platte Street, Suite 202
Denver, CO 80202