Why Planning Matters – BlndsPt's Proven Web Strategy
Working on a new website is always a fun and exciting new challenge. Our design team at Blndspt has been creating websites for over 10 years and has developed a proven web strategy for successfully launching new web products. Our inclusive philosophy means that the client:
is always informed
not left in the dark for months on end
has a say in every step of the process
—-
1. Proven Web Strategy – Discover and Foundation
A majority of time and effort is spent during the first two steps of our proven web strategy — Discovery and Foundation. The team at Blndspt reviews your current content, identifies high and low traffic pages, and asks you questions about what you want to see. We blend research, observations and discovery questions to introduce high performing pages. With time spent in this phase, your website will be more informed, relevant and easier to navigate.
—-
2. Proven Web Strategy – Design and Actualization
The Design and Actualization steps are where the magic happens. Our designers and developers work closely to discover new ways to feature content and create dynamic interactions. Together with user-centered principles we make sure that every item on your website feels seamless and intuitive.
—-
3. Proven Web Strategy -Training and Launch
In the hope that you love how your website looks and performs, we begin Client Training. Once you are comfortable and ready, we Launch the new site and celebrate! This is always an exciting time for the client and the team at Blndspt, where we get to see all of our hard work pay off.
—-
While designers and developers have the skills to build websites on our own, our proven web strategy allows for Blndspt and clients to work hand-in-hand. As a result, we build websites that meet goals and successfully engages customers.
The BLNDSPT Web Design Process in 6 Simple Steps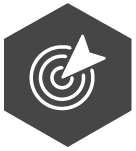 Step 1

Discovery:
During this phase, we ask questions, discuss goals, and gather data. This is the time for the client to share their ideas and preferences so that the designers and developers at Blndspt have all the necessary information to propose the best technical solutions and make educated decisions throughout the process.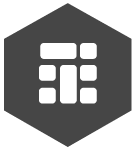 Step 2

Foundation:
In this research and planning phase, the Blndspt team builds a foundation by conducting user studies, analyzing user data, current site use and organization goals to provide direction for the site architecture that includes the sitemap and content suggestions through wireframes. By creating a sitemap, we consider all key pages of the website and their relationship to other pages, allowing for the best possible navigation. The wireframes simply provide a blueprint for defining content hierarchy on the page.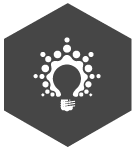 Step 3

Design:
Once the foundation has been approved, the design phase starts and you begin to see what the final website will look like. We start with a style guide that represents the overall look and feel of the site. This is similar to an inspiration board that when approved, clearly defines the colors, typography and key design elements. Once approved, visual design prototypes are created to bring both the style guide and the foundation together. Due to the highly collaborative nature of the foundation and style guide, Blndspt will produce one strong high-fidelity prototype, this typically includes a homepage, a listing, a listing detail page and a sample content page. Other pages can be included as needed per client needs.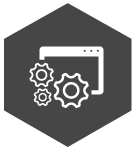 Step 4

Actualization:
With approved visual designs, development begins. Our developers will build out the new sites functionality and custom look and feel. Due to our agile workflow, designers and developers will work together to ensure the final product looks 100% like the approved design prototype. Site testing is critical in this phase and will allow for our team to ensure the new site works as expected across all browsers and device sizes. User testing can also be done during this phase and results will be ranked in order of importance and project scope.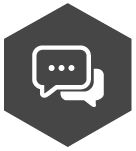 Step 5

Training:
After the site meets internal approval, site training will occur. Clients and developers work together to ensure there is a complete understanding of content management and custom functionality. Our goal is to help you manage your new website and feel comfortable in the CMS.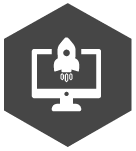 Step 6

Launch and Support:
The platform is made public and operational with high availability from the Blndspt team for 4 weeks followed by a long-term support contract if desired.
Coming Full Circle:
Our process fits together like a honeycomb, each piece being a part of the whole. We work together in an agile project management style ensuring active participation in all 6 steps. 
In conclusion, clients, designers, and developers all have a voice in a successful web launch with out proven web strtategy.
To find out more about creative process and proven web strategy, check out our Creative Service Page and get in touch!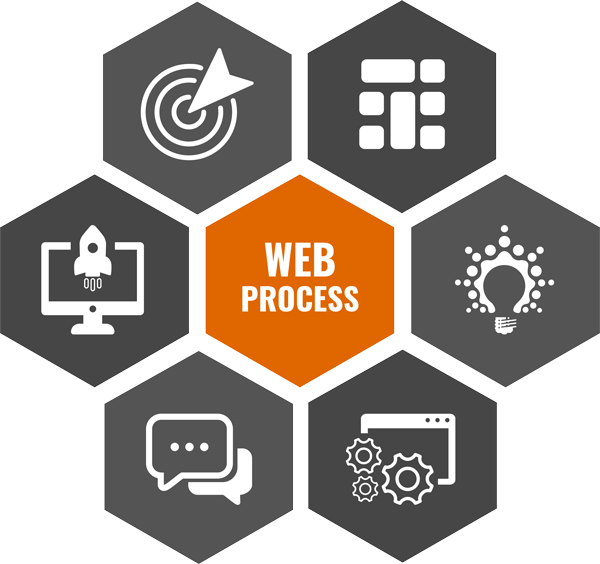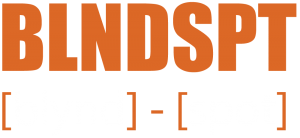 [BLNDSPT] Headquarters:
1553 Platte Street, Suite 300
Denver, CO 80202
Call Us:
(720) 574 – 9900
[ELEVATION] Headquarters:
1553 Platte Street, Suite 202
Denver, CO 80202